In this month of November 2021, the AquaFest Park was inaugurated, an incredible inflatable water park manufactured by AquaOrb®, which is located on the beautiful La Audiencia beach – Manzanillo, Mexico.
With a capacity for up to 80 users simultaneously, this Inflatable Water Park has 27 modules full of fun for all ages. With modules that require balance, stability, skills, where users can climb, jump, cross, slide, and enjoy a unique moment on the water.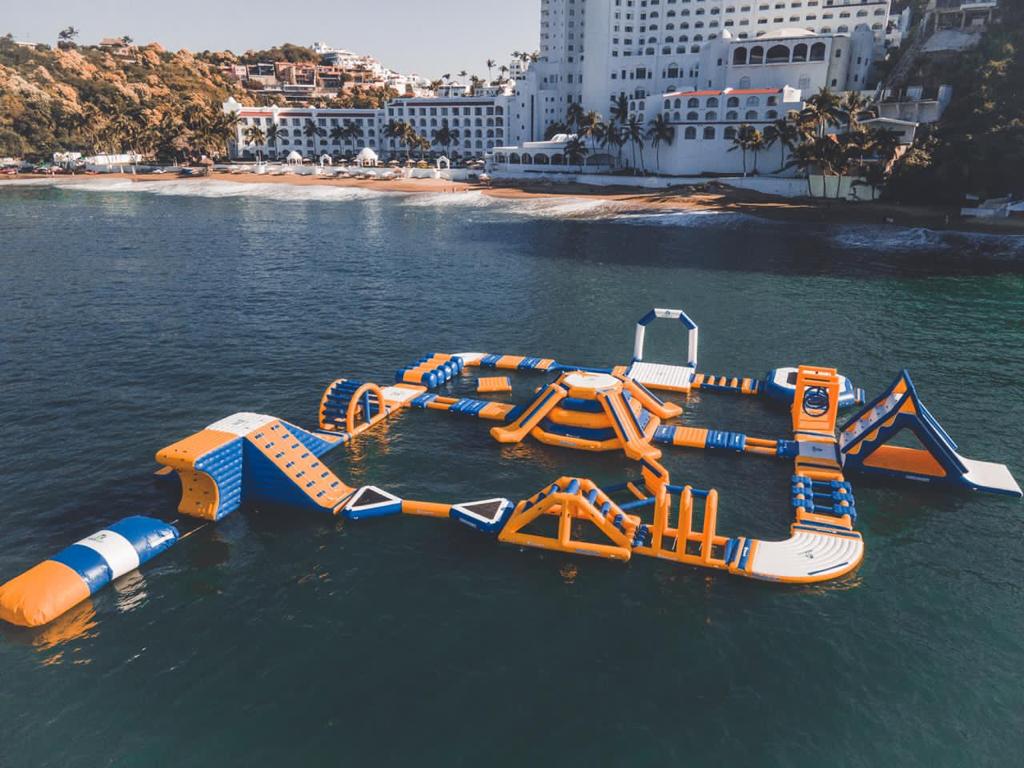 This is a project that started 3 years ago, but which was executed this year and whose installation was carried out successfully at the end of October 2020, and which has all the corresponding permits and licenses to operate in a healthy and safe way.
Entry Cost
Its entry cost is $ 250,000 MX, for this value users can access the park for 60 minutes.
This Inflatable Water Park AquaFest is multi-configurable, and allows all members of the family to participate in it, having different levels of difficulty.
Visit Them
If you are in this area of ​​Mexico, do not hesitate to visit this inflatable park, located in La Audiencia beach – Manzanillo, Mexico.