In western Asia, in the Arabic Peninsula, a fascinating place for its culture, smells, flavors, contrasts between the historical and the modern, its warm and soft sand beaches, is Doha, a charming city in Qatar, which is part of the new 7 wonder cities of the world, with its imposing skyscrapers, full of lights, life and color that contrast with the architecture of its mosques, the souk and some old buildings, right there, is our first Inflatable AquaOrb Water Park in Asia, property of Alfardan Group.
The Doha Inflatable Water Park, without a doubt, is a pride for our AquaOrb brand, fulfilling its dreams and seeing how it grows internationally. But this means more than a park installed in a new continent, it means that our brand is strengthened and recognized more and more worldwide.
In this magical city, its beaches on the Persian Gulf are the ideal setting to fill them with fun with our inflatable water parks.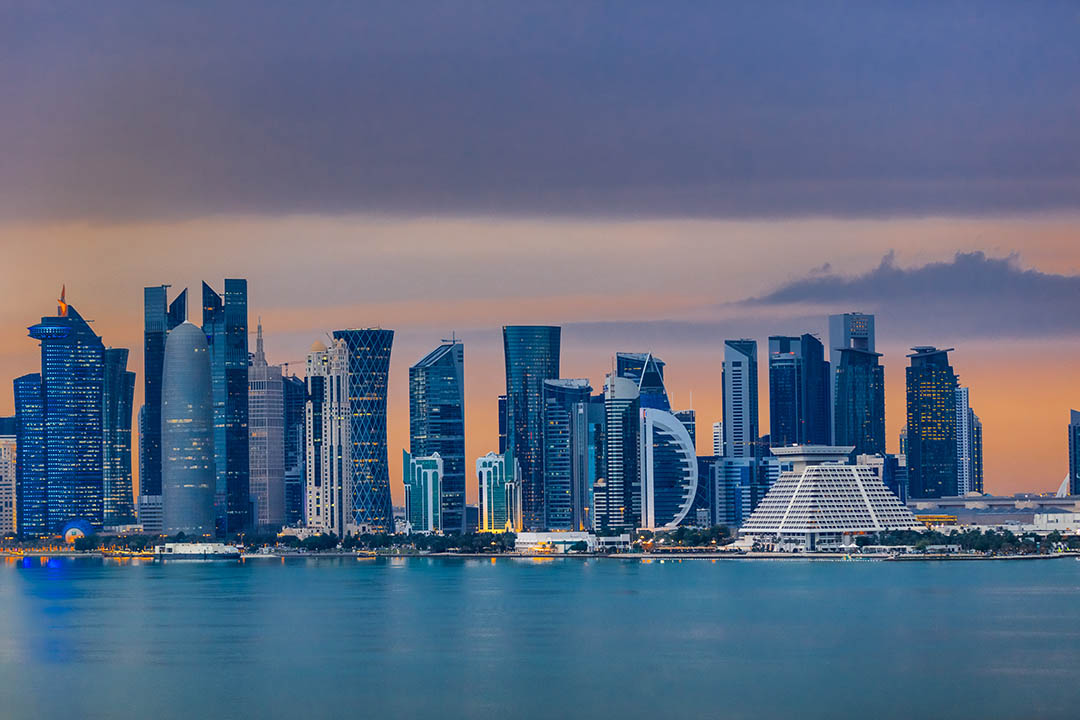 This is how our adventure began, along with our customer – Alfardan Group, a family group with more than 60 years of experience, leaders in the hotel, automobile, jewelery, exchange, real estate and marine services industry in Qatar, together we developed a fun Inflatable water park with a capacity for 100 users and made up of 28 fun inflatable attractions that will surely fill the place with adventure and excitement.
The production of this inflatable park took approximately 40 days and was shipped by sea freight to Qatar, to be installed later.
Its installation was successfully carried out by the Alfardan Group's marine services. This park was acquired in mid-June of this year 2020, and was installed at the beginning of September 2020.
If you want to check our Inflatable Water Parks enter here, or request a quote.